NATIONAL DEVELOPMENT PROGRAM ACCORDING TO THE MAQASHID SHARIAH PERSPECTIVES
Rahmat Fajar

UIN Raden Intan Lampung, Lampung, Indonesia

Heni Noviarita

UIN Raden Intan Lampung, Lampung, Indonesia

Erike Anggraini

UIN Raden Intan Lampung, Lampung, Indonesia

Surono Bin Jamel

Universitas Airlangga, Surabaya, Jawa Timur, Indonesia
Abstract
Government is an important element in the development of a country, In Islam, a country's policy must encompass life in the world and the hereafter, this can be reviewed through the perspective of sharia maqashid. Therefore the purpose of this study is to look at Indonesian government programs in the Maqashid Syariah review. This study uses a descriptive qualitative approach where the data source used is Library Reseacrh. The results showed that the Indonesian government was able to make government policies in the form of various programs to solve problems and improve the welfare and development of Indonesia. From many of these programs, this research only discusses government programs that are in accordance with Maqashid Syariah. The results showed that Indonesia through its policies and government programs succeeded in maintaining 5 elements of Islamic maqashid namely hifdzun in (Religion), hifzhun nafs (Jiwal), hifdzul 'aql (Reason), hifzhun nasl (Descendants) and hifzhul maal (Wealth) where means that the Indonesian people are able to have the opportunity to achieve the good of the world and the hereafter.
Downloads
Download data is not yet available.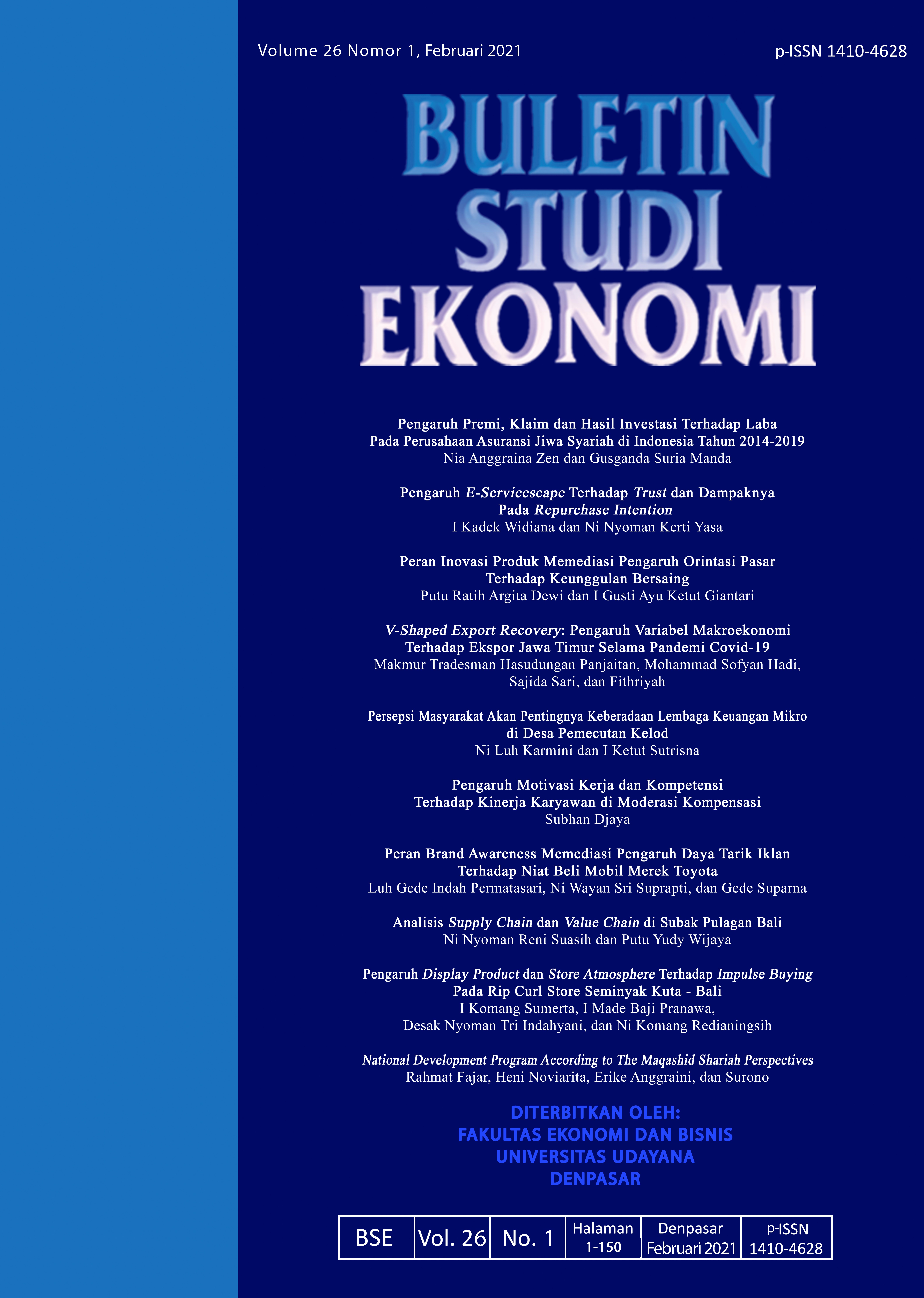 This work is licensed under a
Creative Commons Attribution 4.0 International License
.