EFFECTIVENESS FINANCIAL LITERACY TOWARD MAKING DECISION OF CONSUMER BEHAVIOR
Surono Bin Jamel

Universitas Airlangga, jawa Timur, Indonesia

Moh. Bahruddin

Universitas Islam Negeri Raden Intan Lampung, Lampung, Indonesia

Ahmad Habibi

Universitas Islam Negeri Raden Intan Lampung, Lampung, Indonesia
Abstract
This study aims to examine the effect of financial literacy on customer behavior. This research was conducted on the campus community of economics and business faculties of Islamic Islamic University of Lampung in 2013. The samples obtained were 41 of 496 people using slovin sampling. Analysis of the data used is quantitative descriptive using simple linear regression with the help of the statistical program spss 23 for windows. The results of the study stated that financial literacy has a positive and significant effect on consumer behavior in determining consumption decisions. Self-control is not enough to determine the right decision in consumption, so financial knowledge is needed in making effective decisions so that it can get maximum utility from the products consumed to improve welfare.
Downloads
Download data is not yet available.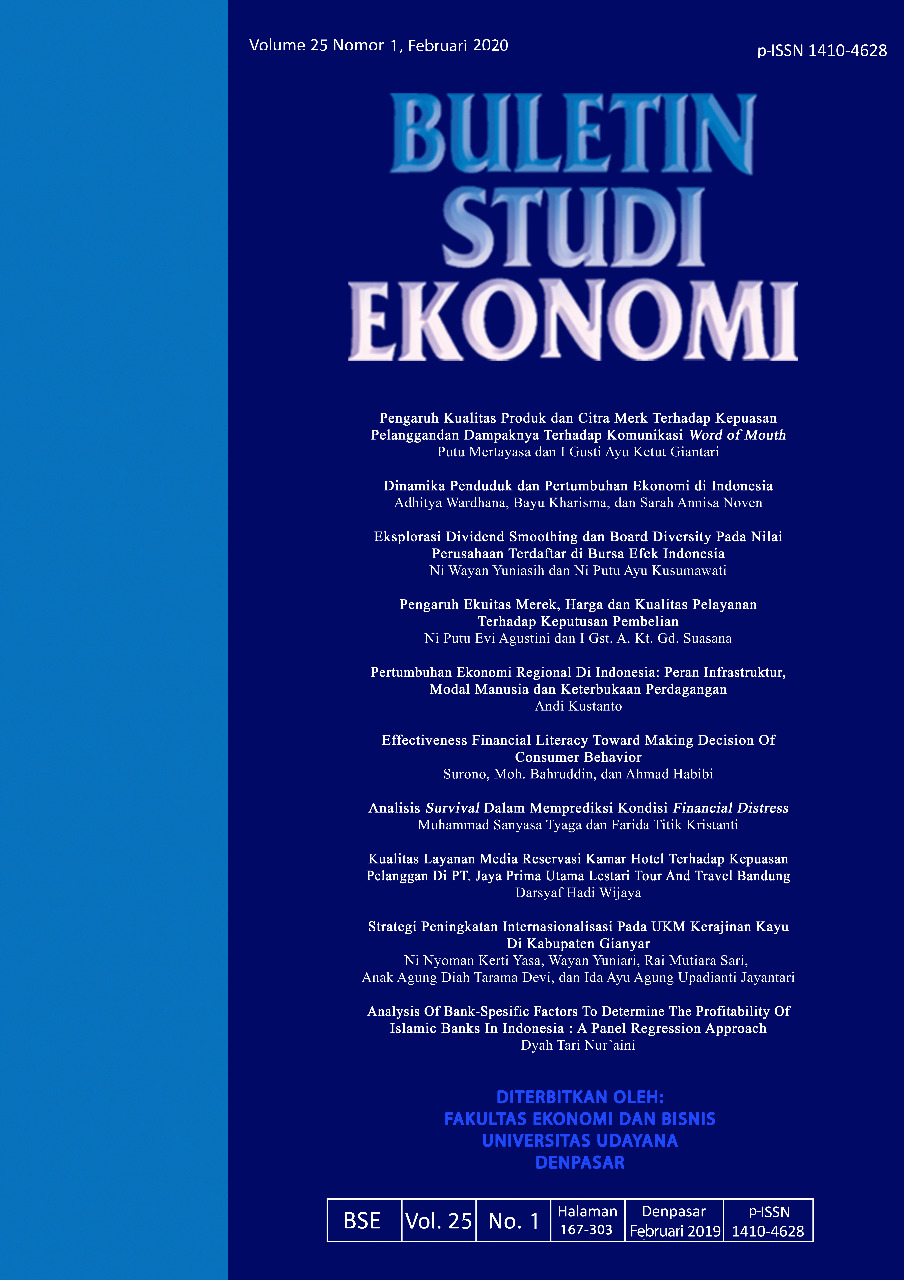 This work is licensed under a
Creative Commons Attribution 4.0 International License
.