PENGARUH OPINI AUDIT GOING CONCERN DAN KARAKTERISTIK KOMITE AUDIT PADA PERGANTIAN AUDITOR
I Gusti Ngurah Artawijaya

Fakultas Ekonomi dan Bisnis Universitas Udayana

IGAM Asri Dwija Putri

Fakultas Ekonomi dan Bisnis Universitas Udayana
Abstract
Auditor in providing qualified audit opinion is required to maintain its independence. Issuance of going concern audit opinion is that it is not expected by the company. The existence of the audit committee as a corporate governance mechanism is believed to reduce the tendency of change of auditor. Characteristics of an audit committee composed of independent members, has financial and accounting expertise managerial hinder efforts to replace auditors give going concern audit opinion. The purpose of this study was to determine the effect of going concern audit opinion on the change of auditor, influence the independence of the committee at the turn of the auditor, the accounting and financial expertise danpengaruh auditpada change of auditor committee. This study was conducted in 2014 by the year 2010 to 2013 on the observation entire manufacturing companies listed in Indonesia Stock Exchange (BEI) as many as 143 companies. The results showed that the variables going concern audit opinion a negative effect on the company doing the turn of the auditor. While the independence, expertise accounting and financial of audit committees affect the change of auditor.
Downloads
Download data is not yet available.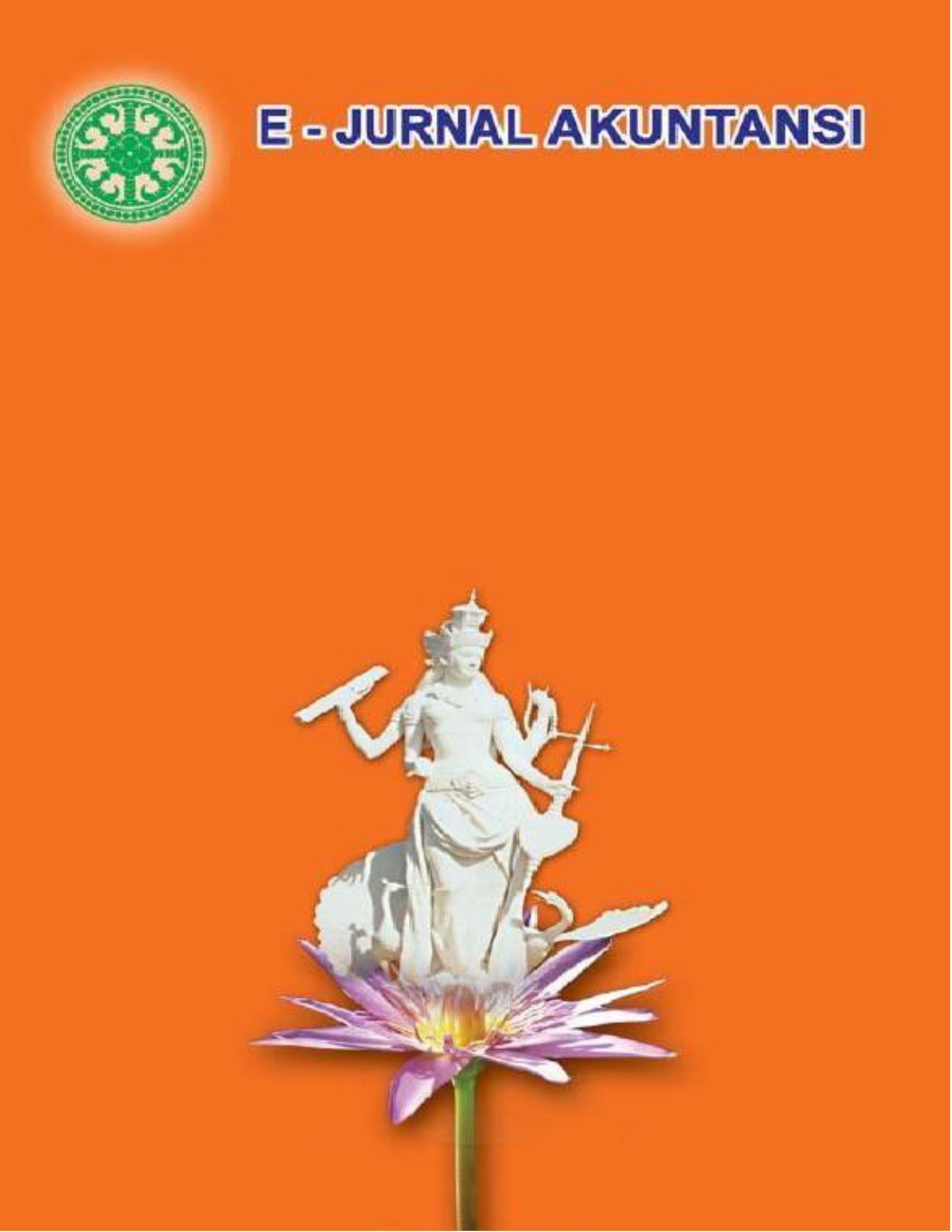 How to Cite
ARTAWIJAYA, I Gusti Ngurah; DWIJA PUTRI, IGAM Asri. PENGARUH OPINI AUDIT GOING CONCERN DAN KARAKTERISTIK KOMITE AUDIT PADA PERGANTIAN AUDITOR.
E-Jurnal Akuntansi
, [S.l.], v. 16, n. 3, p. 1716-1743, sep. 2016. ISSN 2302-8556. Available at: <
https://ojs.unud.ac.id/index.php/akuntansi/article/view/16970
>. Date accessed: 28 may 2023.
Keywords
Going Concern Audit Opinion, Independence, Expertise Accounting and Finance, Audit Committee, Auditor Substitution

This work is licensed under a Creative Commons Attribution-ShareAlike 4.0 International License.