AUDITOR SWITCHING SEBAGAI PEMODERASI PENGARUH KONDISI KEUANGAN PADA OPINI AUDIT (GOING CONCERN)
Ni Putu Okta Verdhyana

Fakultas Ekonomi dan Bisnis Universitas Udayana

Made Yenni Latrini

Fakultas Ekonomi dan Bisnis Universitas Udayana
Abstract
This studyaims to determinehow the effecton thefinancial condition ofgoing concern audit opinionby theauditorswitchingasmoderating. This research was conductedin allsectors ofthe companies listedinthe Indonesia Stock Exchange(BEI) in the period of 2011to 2014using asample of2068companies. Sampleswere selected usingpurposive sampling methodwitha basicanalysisusinglogisticregression. The samples usedin the studywere 59observationsof the company,with236of dataobservationsfor 4 years. Based on the analysisfoundthat thefinancialcondition variablesthatproxied byliquidity ratiosnegative effectbut not significant, negativeeffect onprofitability, but not significant, andsolvencyis positive butnot significanteffecton thegoing concern audit opinion. Auditor switching significantly strengthen the effect of profitability on a going concern audit opinion and weaken then the influence of the solvency of the going concern audit opinion, but the auditor can not influence liquidity switching on going concern audit opinion.
Downloads
Download data is not yet available.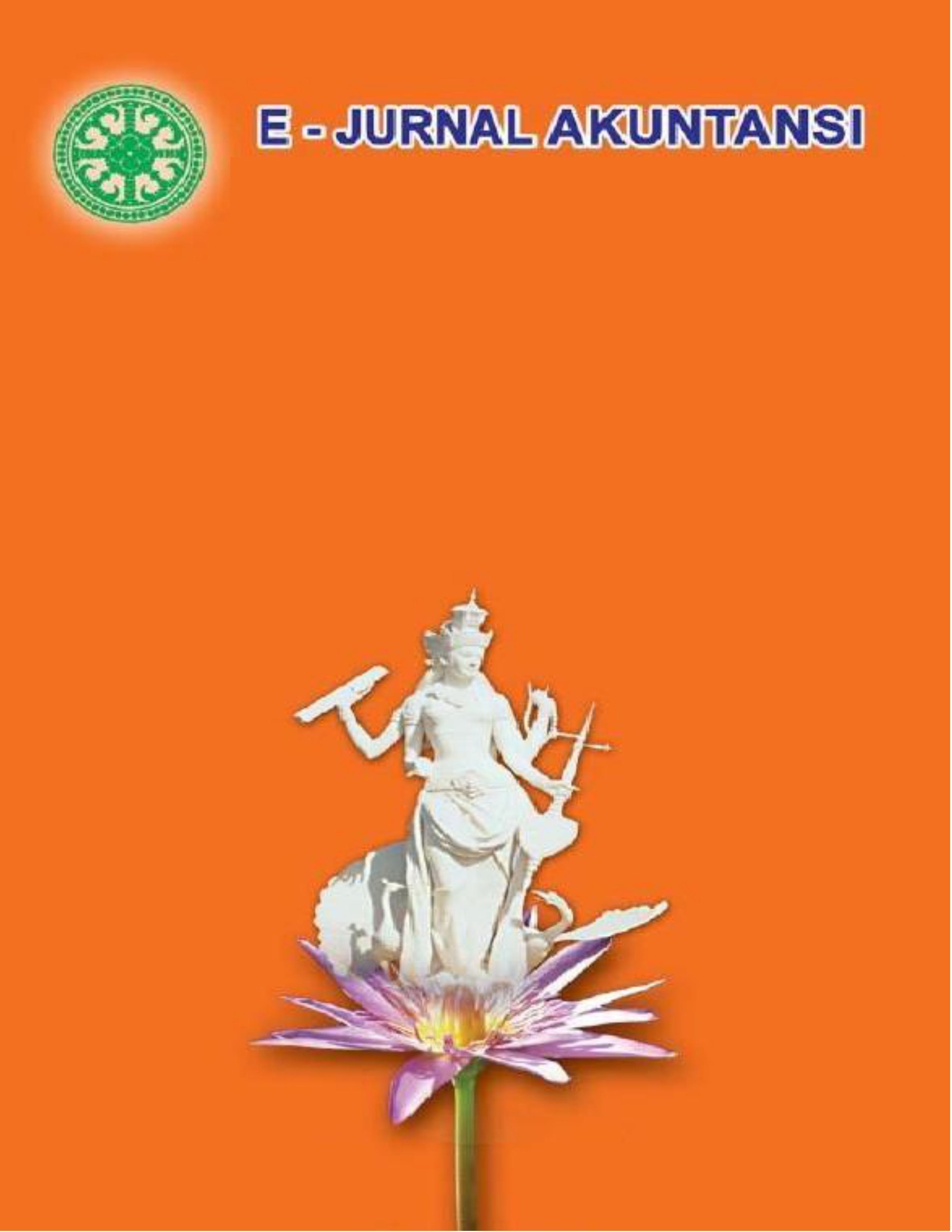 How to Cite
VERDHYANA, Ni Putu Okta; LATRINI, Made Yenni. AUDITOR SWITCHING SEBAGAI PEMODERASI PENGARUH KONDISI KEUANGAN PADA OPINI AUDIT (GOING CONCERN).
E-Jurnal Akuntansi
, [S.l.], v. 16, n. 1, p. 214-243, july 2016. ISSN 2302-8556. Available at: <
https://ojs.unud.ac.id/index.php/akuntansi/article/view/16660
>. Date accessed: 25 sep. 2023.
Keywords
Financial Condition, AuditorSwitching, Going ConcernAudit Opinion

This work is licensed under a Creative Commons Attribution-ShareAlike 4.0 International License.