ANALISIS PENGARUH AGENCY COST PADA KECENDERUNGAN INCOME SMOOTHING
Yunita Suijantari

Fakultas Ekonomi dan Bisnis Universitas Udayana

I.G.A.M Asri Dwija Putri

Fakultas Ekonomi dan Bisnis Universitas Udayana
Abstract
The purpose of this research to determine effect of agency cost to income smoothing. This research is chosen manufacturing company that listed on Indonesia Stock Exchange (IDX) as object of research in period 2010-2013. The Purposive sampling method is used to selection of sample so obtained 240 samples of data. This research used logistic regression as analysis technique to test hypotheses. Based on analysis it was found that positive effect of agency cost on income smoothing. This means the larger the agency cost incurred by the company then company will tend to practice income smoothing.
Downloads
Download data is not yet available.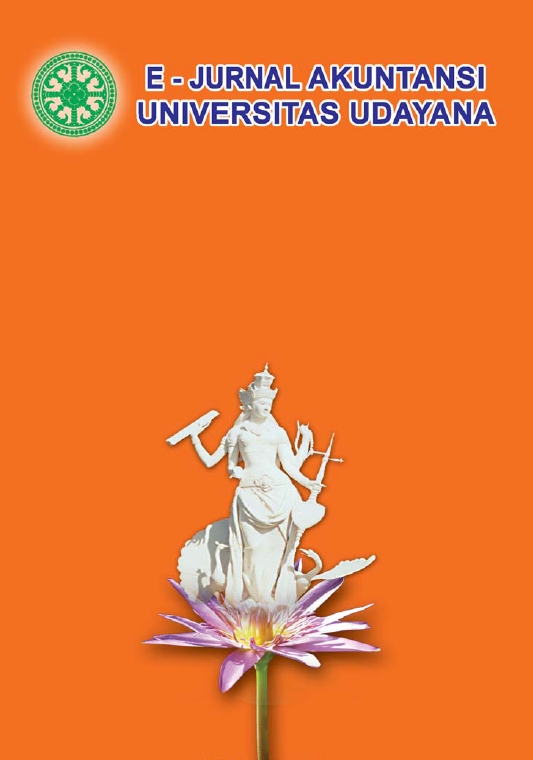 Keywords
Agency Cost, Income Smoothing, Logistic Regression

This work is licensed under a Creative Commons Attribution-ShareAlike 4.0 International License.