PERBANDINGAN FRAMING BERITA RANCANGAN UNDANG – UNDANG PENGHAPUSAN KEKERASAN SEKSUAL (RUU PKS) DI REPUBLIKA.CO.ID DAN KOMPAS.COM
Rebecca Aprilia Simatupang

Ni Made Ras Amanda Gelgel

I Dewa Ayu Sugiarica Joni
Abstract
The purpose of this study was to know the difference of framing made by Republika.co.id and Kompas.com. In this case about the draf law on eliminition of sexual violance. The researcher used Robert N Entman, and Gamson and Modigliani framing anylisis method. The researcher collecting data with relevant documents and obtain news from Republika.co.id and Kompas.com website.
The results showed that both of the media found this issue important based from the selection of issues and assertion aspects. Both of the media keep include the problem solving and the reason why the ministry removed RUU PKS from Prolegnas Prioritas 2020. They also include related sources on the headlines that containing criticism and responses. Both media tell stories from both side, even though it is not directly reported in one news.
Based on Gimson and Modigliani theory, republika.co.id seems to tend to use harsher word in the title compare to kompas.com.
Keyword: comparison, framing, media, Robert N Entman, Gamson and Modigliani, RUU PKS.
Downloads
Download data is not yet available.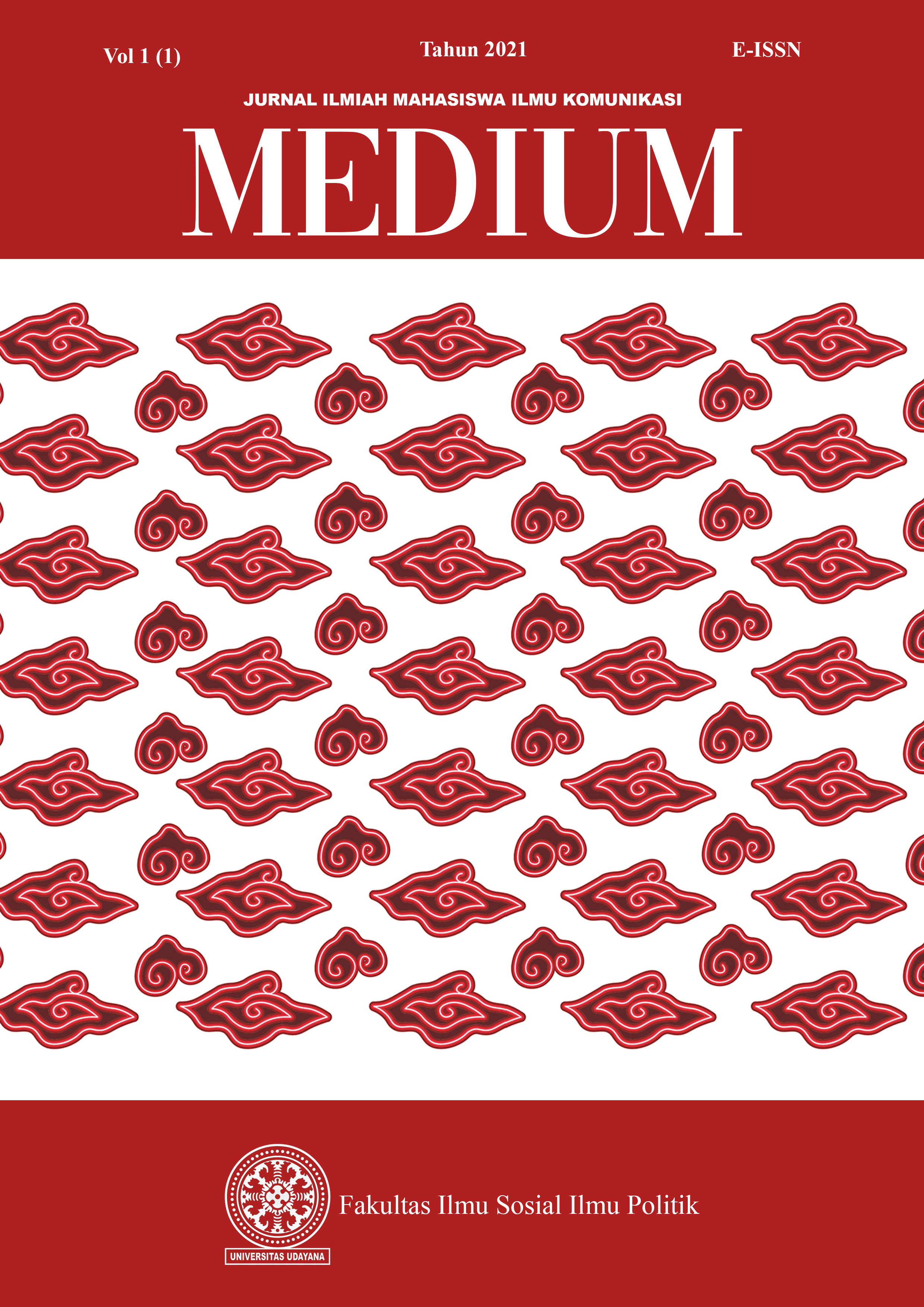 How to Cite
SIMATUPANG, Rebecca Aprilia; AMANDA GELGEL, Ni Made Ras; SUGIARICA JONI, I Dewa Ayu. PERBANDINGAN FRAMING BERITA RANCANGAN UNDANG – UNDANG PENGHAPUSAN KEKERASAN SEKSUAL (RUU PKS) DI REPUBLIKA.CO.ID DAN KOMPAS.COM.
E-Jurnal Medium
, [S.l.], v. 2, n. 2, p. 39-44, aug. 2021. Available at: <
https://ojs.unud.ac.id/index.php/komunikasi/article/view/76565
>. Date accessed: 03 dec. 2023.