Penguatan Ideologi Patriarki melalui Ritual Aci Ketiga di Desa Tenganan Dauh Tukad, Karangasem, Bali
I Wayan Ardika

Universitas Udayana
Abstract
The villagers of Tenganan Dauh Tukad, Karangasem, Bali conducted aci ketiga or ceremony that occur in May every year. The ceremony mainly conducted by the traditional gentlemen youth organization called sekaa Teruna. During this ceremony the young ladies group or Sekaa daha are not involved. This article explores the ideology why the ceremony were only conducted by sekaa teruna without involving sekaa daha? What is the meaning of aci ketiga for sekaa teruna or youth organization Data are collected using observation, deep interview, and library srudies. Data were analyzed through interpretative qualitatively. Theories of power and kmowledge, ideology and semiotic were applied in this research. The result indicate that saya play dominant roles in aci ketiga ceremony. He has to plan, act, and manage and responsibility the success of the ceremony. Aci ketiga ceremony can be seen as a media to preserve and practice as well as strenghterning the patriarchy ideology at the village of Tenganan Dauh Tukad.
Downloads
Download data is not yet available.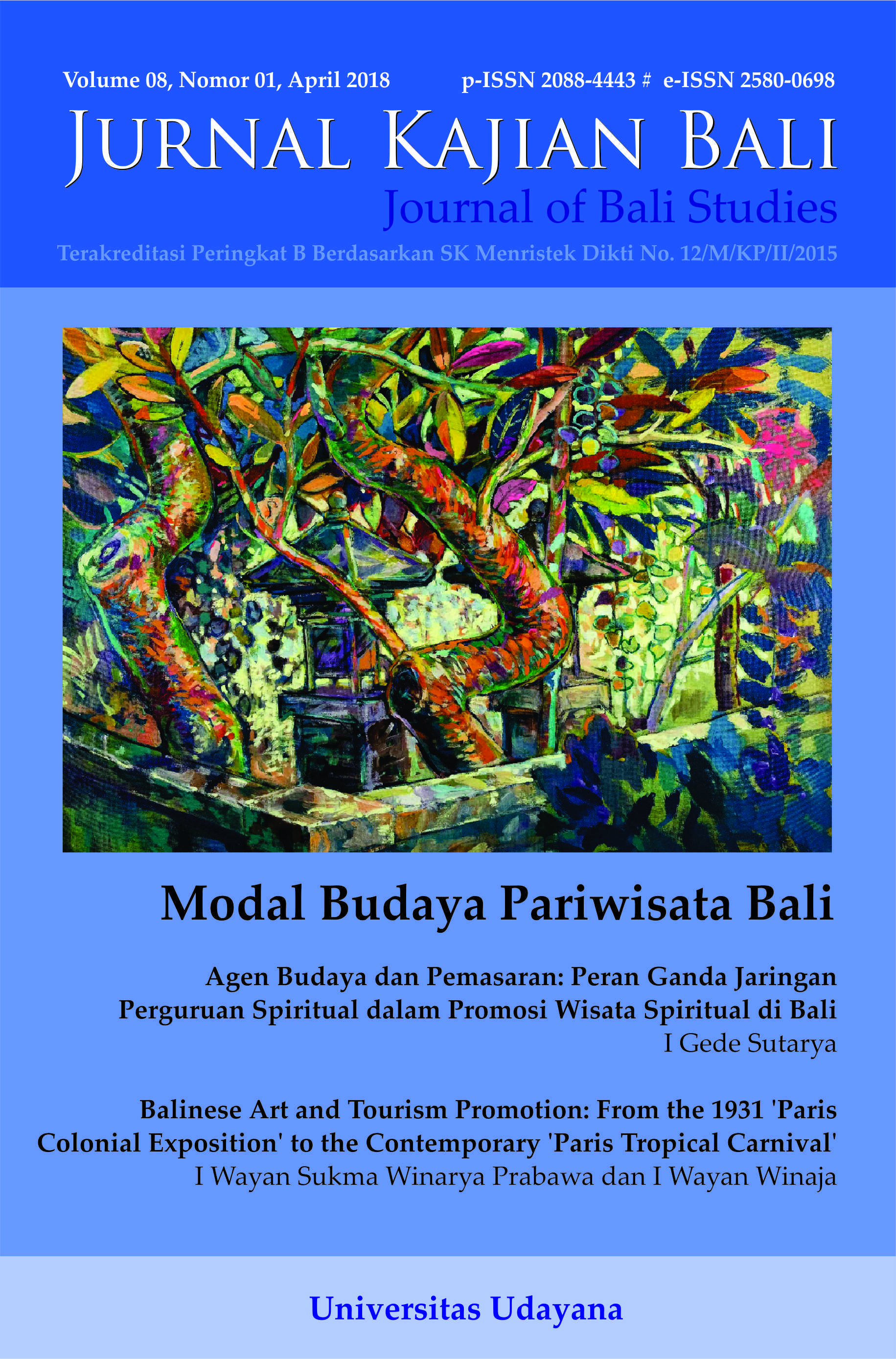 This work is licensed under a
Creative Commons Attribution 4.0 International License
.