SISTEM INFORMASI ADMINISTRASI KEPEGAWAIAN HOTEL
Oka Sudana

Universitas Udayana

Kadek Bagus Budi Sasmara

Universitas Udayana
Abstract
The usage of computer based information management system on companies are very helpful on company's
growth, information management system process the data and make it into in formations that we're needed by the
company for making decisions. One of the information management systems that often used is Human Resource
Administration Information System. The development of a company makes a company have to own a human
resource function that capable to handle certain processes related to the company's personals. One of the examples is
Human Resource Administration Information System on Hotel Besakih Sanur, The Human Resource Administration
Information System has several processes, and these processes are still being done manually so they haven't been
able to give an effective an efficient result. This fact is the cause for building a human resource administration
information system that used information technology, so that it will be capable of managing the human resource
functions.
System that is being build is applied by making the web based Human Resource Administration Information
System application using AJAX, this application also being completed by automatic absence application by using
fingerprint technology. The analysis that was being done is the analysis on user grouping, the usage of AJAX on
data processing, user interface, reporting, and the usage of fingerprint.Testing of the application is being done by
inputting some data with a certain amount so that it would be known that the system can still work fine with a big
amount of data. But to avoid a big data growth especially on absence data, the system will move the data to a new
table each year. Usage of fingerprint in course of absence facilitate in inclusion of absence data.
Downloads
Download data is not yet available.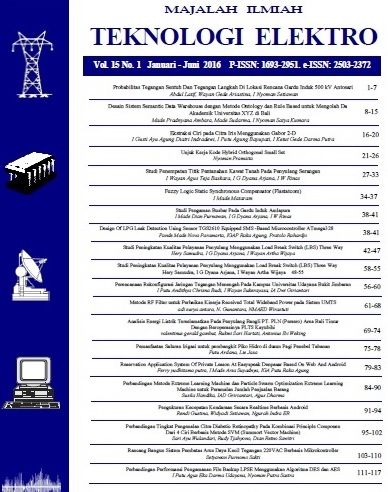 This work is licensed under a Creative Commons Attribution 4.0 International License