NILAI TUKAR, NILAI EKSPOR, DAN PERTUMBUHAN EKONOMI TERHADAP PROFITABILITAS EKSPORTIR FOOD AND BEVERAGE DI BEI
Ni Putu Ekasari

manajemen

I Gde Kajeng Baskara

Universitas Udayana
Abstract
This study aims to examine the significance of the effect of rupiah exchange rate, export value, and economic growth on the profitability of food and beverage export companies in Indonesia Stock Exchange. The sample used is food and beverage company in Indonesia Stock Exchange during period 2012-2016 with 6 companies collected through purposive sampling. Hypothesis testing research using multiple linear regression analysis technique. The results of this study indicate that: exchange rate of Rupiah, export value, and economic growth have positive and significant effect to profitablity.
Keywords: exchange rate, export growth, economic growth
Downloads
Download data is not yet available.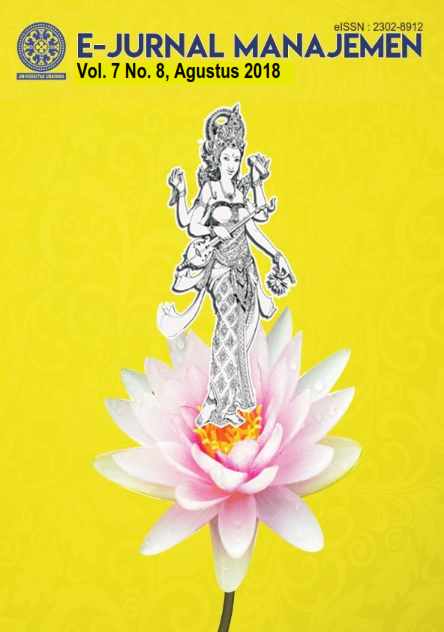 This work is licensed under a
Creative Commons Attribution 4.0 International License
.