PENGARUH DIMENSI KUALITAS LAYANAN TERHADAP KEPUASAN PELANGGAN INDIHOME TRIPLE PLAY
Kualitas Produk, bukti fisik, keandalan, daya tanggap, jaminan, empati, kepuasan pelanggan.
Ichsan Dwi Armanto

Fakultas Ekonomi & Bisnis
Abstract
The development of communications technology in Indonesia is now increasingly sophisticated in the lives of people who use and can not be avoided. Increasing number of people who use the internet media. This study was conducted at PT. Telkom Indonesia Witel Denpasar Tbk aims to determine the effect of service quality dimensions on customer satisfaction with the number of samples of 90 customers, using non-probability sampling method. .The sample type wa chosen using purposive sampling technique. The data were collected through questionnaires. Through the distribution of questionnaires likert scale to measure the quality of service, customer satisfaction. Likert scale used is the range of values 1 to 5. The analysis technique used is multiple regression. Based on the analysis result found that service quality dimension which include physical evidence, reliability, responsiveness, assurance, empathy have positive and significant effect to customer satisfaction.
Downloads
Download data is not yet available.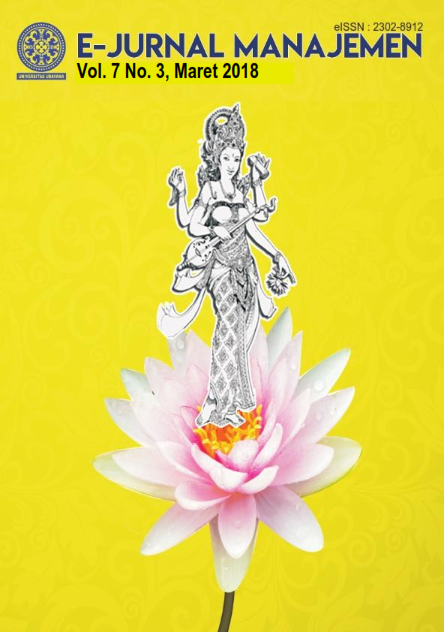 This work is licensed under a
Creative Commons Attribution 4.0 International License
.