Pemasangan Arrester Multi Chamber Untuk Mengatasi Gangguan Surja Petir di Penyulang Pecatu
I Gede Gerry Julius Perdana

Universitas Udayana

I Gede Dyana Arjana

Universitas Udayana

I Wayan Arta Wijaya

Universitas Udayana
Abstract
Pecatu feeder is a feeder that has a radial distribution system configuration, the length of the line is 31 kms . In addition, these feeders have as many as 105 pieces of distribution transformers with a total number of subscribers reached 11,800 subscribers. To protect the feeder from lightning surge interference, then Arrester Multi Chamber are installed on each goalpost to the distribution network to protect the distribution channel in Pecatu feeder. This research is an analisys about installation of Multi Chamber Arrester ini Pecatu Feeder with purpose,  how to knows about technical data and performance from Installation of Multi Chamber Arrester at along of distrubtion line of Pecatu Feeder and knows the disturbance data caused by the lightning strike. By placing the arrester approximately 200 meters in every four to five poles , Obtained a voltage increase when experiencing lightning surge with wave speed 4/10 ?s, with time to peak 10 ?s . Whereas with a 65 kA current flow of 4,147.1831 kV, while for a 20 kA surge current with a placement of arresters on each distribution line, the wave velocity and the time to the same peak are 713,385827 kV.
Downloads
Download data is not yet available.
References
[1] Erlangga Perdana , 2012 . Buku Panduan Praktis Sistem Proteksi Petir Saluran Distribusi Tenaga Listrik. Bali : PT. PLN ( Persero
[2] Erlangga Perdana; Syarif Hidayat; Reynaldo Zoro , 2014 .Lightning Protection System On Overhead Distribution Line Using Multi Chamber Arrester . Power Engineering and Renewable Energy (ICPERE), 2014 International Conference .
[3] Effendy Sinaga , 2016. Multi Chamber Arrester 20, For Overhead lines Up to 24 kV. Jakarta : PT. Preformed Line Products Indonesia.
[4] G. V. Podporkin, 2009. Lightning Protection Of Overhead Lines Rated At 3–35 Kv And Above With The Help Of Multi-Chamber Arresters And Insulator-Arresters . 28 th International Conference on Lightning Protection (ICLP 2006),
[5] Hutahuruk, T.S. 1988. Perhitungan Gangguan Kilat pada Saluran Udara Tegangan Menengah. Bandung : Jurusan Teknik Elektro, Fakultas Teknologi Industri. Institut Teknologi Bandung.
[6] Hutahuruk, T.S. 1989. Gelombang Berjalan dan Proteksi Surja. Jakarta : Erlangga.
[7] Hutahuruk, T.S. 1991. Pentanahan Netral Sistem Tenaga dan Pentanahan Peralatan. Jakarta : Erlangga.
[8] Mathieu Zinck , 2016. Application Guide for Streamer's Easy Quench Technology for Overhead Lines Up to 24kV. Russia : Streamer AG.
[9] R. Zoro, 2012. Studi dan Evaluasi Peta Petir Serta Peningkatan Sistem Proteksi Petir pada Jaringan Distribusi 20 kV PT PLN (Persero) Distribusi Bali Area Bali Selatan, Bandung Institute of Technology, Bandung 2013.
[10] R.Zoro ;Tulus Leo , 2015. Multi-Chamber Arrester Study At Tropical Area For 20 Kv Lines Lightning Protection System . Bandung Institute of Technology, Bandung 2015
[11] Rusmana , 2013. " Studi Pengaruh Pemasangan Kawat Tanah danArrester Untuk Melindungi Saluran Distribusi Tegangan Menengah Akibat Surja Petir . Bali : Teknik Elektro Universitas Udayana 2013.
[12] [NN. 1978. SPLN 7C : Lightning Arrester Part 1 Non Linear ResistorType Arrester For AC System. Jakarta : Departemen Pertambangan dan Energi Perusahaan Umum Listrik Negara.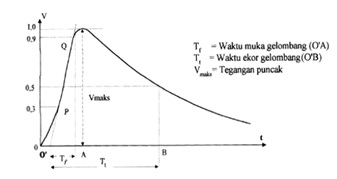 This work is licensed under a Creative Commons Attribution-NonCommercial 4.0 International License.

This work is licensed under a Creative Commons Attribution 4.0 International License