PENURUNAN KADAR BESI DAN KROMIUM LIMBAH CAIR LABORATORIUM TEKNIK LINGKUNGAN DENGAN PENGENCERAN, KOAGULASI DAN ADSOBSI
Indah Nurhayati

Universitas PGRI Adi Buana Surabaya

Sela Vigiani

Universitas PGRI Adi Buana Surabaya

Dian Majid

Universitas PGRI Adi Buana Surabaya
Abstract
The purposes of this study is to examine the effect of flowrate and operating time on decreasing Fe and Cr, assessing the quality of wastewater after being treated with dilution, neutralization, coagulation and adsorption especially for the parameters Cr, Fe and pH. The variables in this study are the flow of waste water that is 100 mL / min and 140 mL / min, operating time for 60 minutes. The adsorption process is carried out continuously with down flow. Adsorbents in the form of activated zeolite and activated carbon are arranged in stages in a PVC reactor. The results of this study are 100 ml/min discharge can reduce total Fe by 99.9% from 1,767 mg/L to 0,971 mg/L and total chromium 99.2% from 48.7 mg/L to 0,39 mg/L. 140 ml/minute discharge can reduce total Fe 99.9% from 1,767 mg/L to 0.99 mg/L and total chrome 99% from 48.7 mg/L to 0.45 mg/L. Waste water quality, especially for the parameters of Cr, Fe and pH, after the treatment process have met the quality standard in accordance with Minister of Environment Regulation No. 5 of 2014 concerning Wastewater Quality Standards.
Downloads
Download data is not yet available.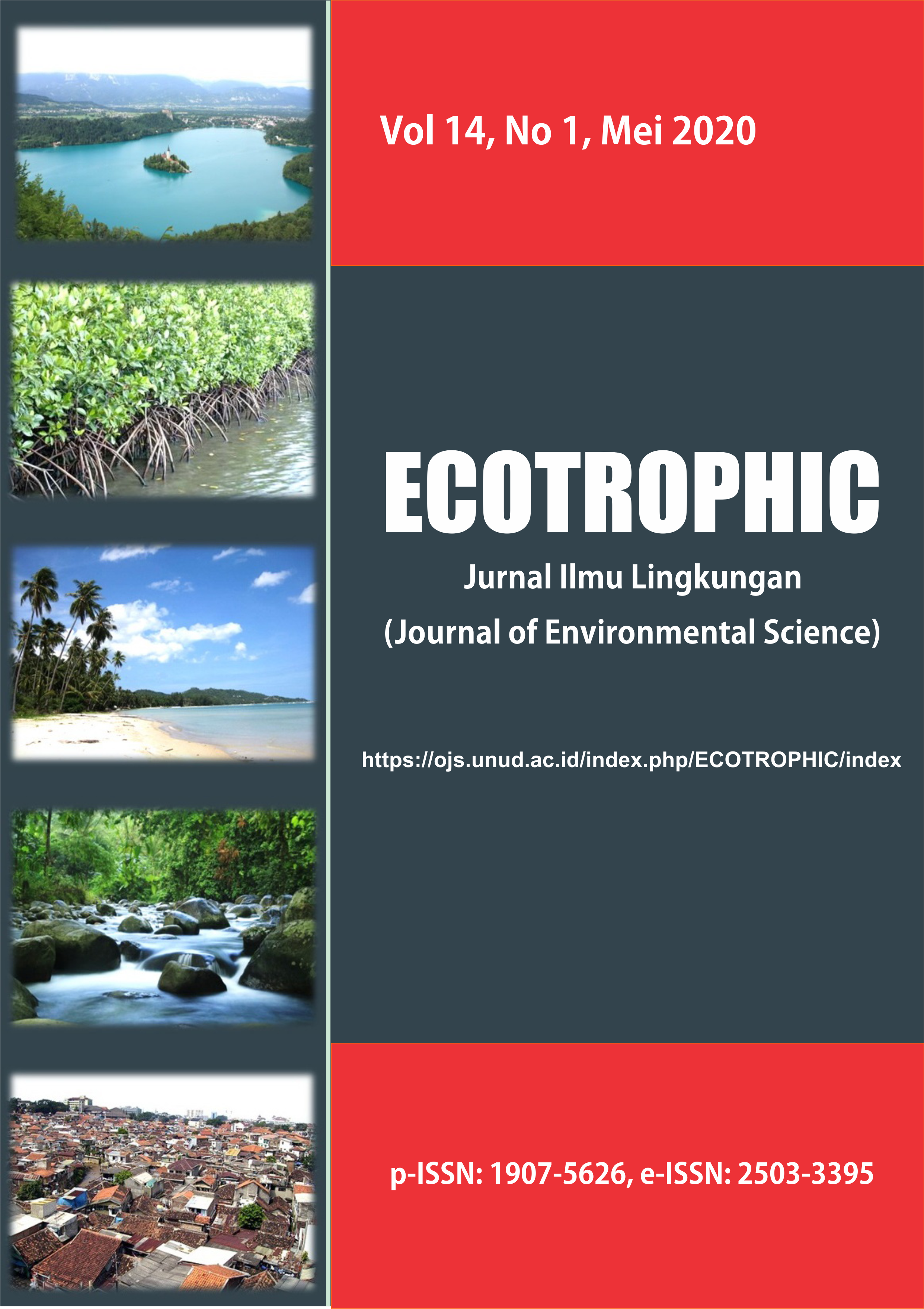 This work is licensed under a Creative Commons Attribution 4.0 International License.