PENGOLAHAN LIMBAH TEKSTIL SISTEM KOMBINASI ANAEROBIK-AEROBIK MENGGUNAKAN BIOFILM BAKTERI KONSORSIUM DARI LUMPUR LIMBAH TEKSTIL
I Dewa K. Sastrawidana

Bibiana W. Lay

Anas Miftah Fauzi

Dwi Andreas Santosa
Abstract
The objective of this research are to assess the eficiency of biodegradation of textile dyes by using bacteriaconsortium biofim on combined anaerobic-aerobic system and also to asses the possibility for applicating this technologyin textile dyeing industry. Textile wastewater that used in this research are azo dyes total concentration 200 mg/L which isconsist of remazol yellow, remazol red, remazol black and remazol blue For anaerobik condition step, by using bacteriaconsortium selected from sludge of textile wastewater plant of Mama & Leon consist of Aeromonas sp ML6., Aeromonassp. ML14, Aeromonas sp. ML24, Pseudomonas sp. ML8 and Flavobacterium Sp ML20 whereas aerobic condition step,using bacteria consortium selected from Badung river sludge consist of Vibrio sp. and Plesiomonas sp. Both bacteriaconsortium is immobilized separatively on volcanous stone for 3 days in each reactor before used to treatment of synteticdyeswater (SDW). Further more, immobilized bacteria consortiom on volcanous stone is determined by four plate countmethod.The result ot this research showed the eficiency process in decreasing color, TDS, TSS, COD and BOD was96,94%,75,73%, 68,03%, 97,68% dan 94,60% respectively. So, wastewater treatment by using combined anaerobicaerobicsystem is potential to applied on wastewater treatment in textile industry.
Downloads
Download data is not yet available.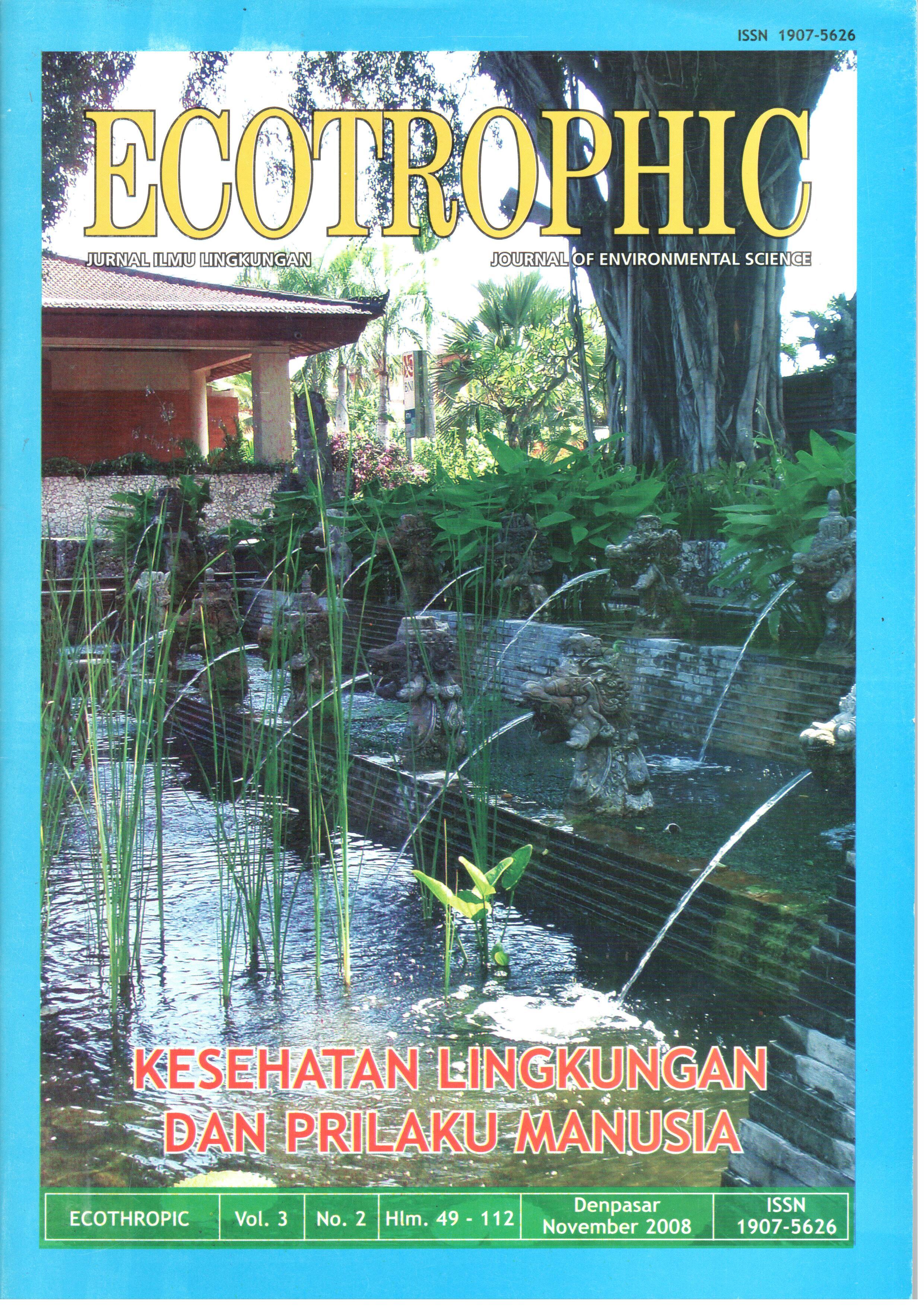 How to Cite
SASTRAWIDANA, I Dewa K. et al. PENGOLAHAN LIMBAH TEKSTIL SISTEM KOMBINASI ANAEROBIK-AEROBIK MENGGUNAKAN BIOFILM BAKTERI KONSORSIUM DARI LUMPUR LIMBAH TEKSTIL.
ECOTROPHIC : Jurnal Ilmu Lingkungan (Journal of Environmental Science)
, [S.l.], v. 3, n. 2, nov. 2012. ISSN 1907-5626. Available at: <
https://ojs.unud.ac.id/index.php/ECOTROPHIC/article/view/2501
>. Date accessed: 01 mar. 2021.
Keywords
Bacteria consortium, syntetic dyeswater, combined anaerobic-aerobic system