KUALITAS BAKTERIOLOGIS AIR MINUM ISI ULANGPADA TINGKAT PRODUSEN DI KABUPATEN BADUNG.
Made Partiana

Program Magister Ilmu Lingkungan, Univ. Udayana

Made Sudiana Mahendra

Fakultas Pertanian Univ. Udayana

Wayan Redi Aryanta

Fakultas Teknologi Pertanian Univ. Udayana
Abstract
The presence of refill drinking water in the urban community especially Badung Regency is favored as an alternative of water supply because it cost relatively cheaper compared to water in pacage. The number of samples in this study was 45 outlets with refill drinking water as its study material. The bacteriological examination of the material of study was done on included most probable number (MPN) of coliform and Eschericia coli. The result of refill drinking water investigation bacteriological examination revealed 88.9 % outlets were considered qualified, 11.1 % of them were unqualified because they contained coliform bacteria and one stall had Eschericia coli. The observation hygiene 15.6 % unqualified and sanitation outlets examination 17.8 % unqualified. Correlation test showed no significant relationship between raw materials, equipment, processing, hygiene and sanitation autlets with bacteriological quality of drinking water
Downloads
Download data is not yet available.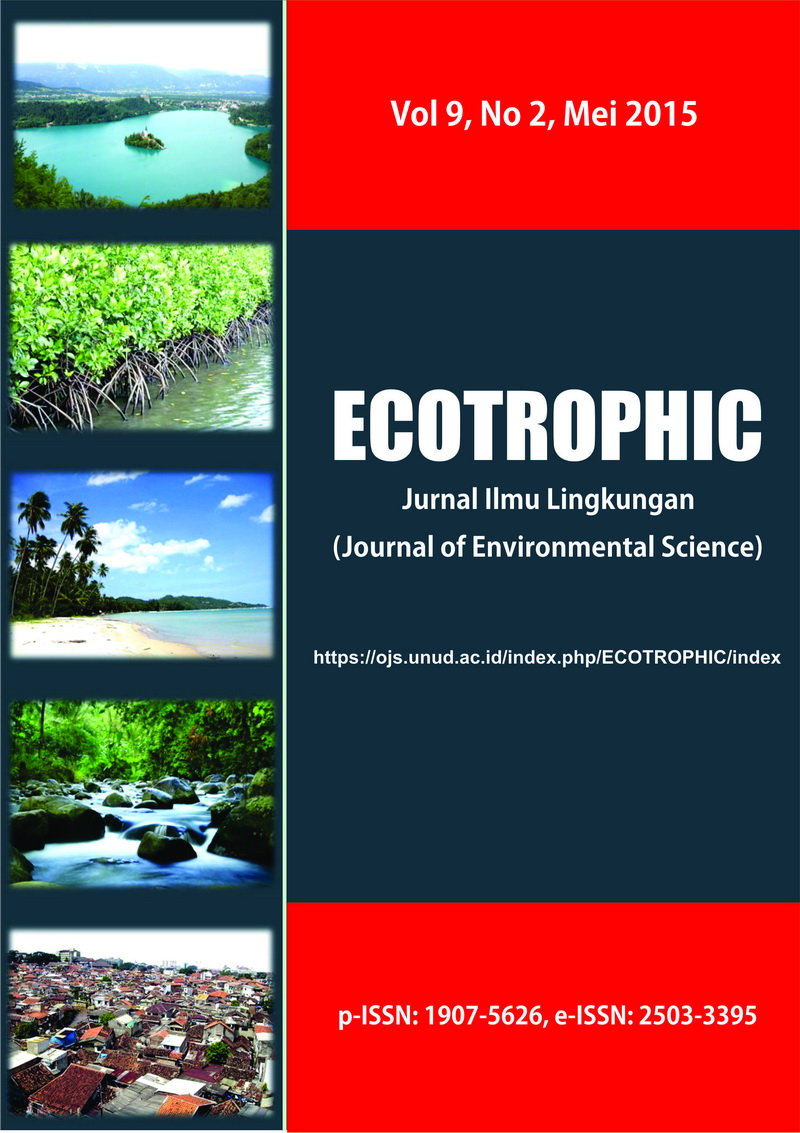 Keywords
Refill drinking water; Hygiene Sanitation; Bacteriological Quality