ANALISIS MANAJEMEN LABA RIIL SEBELUM DAN SESUDAH PERUBAHAN TARIF PAJAK PENGHASILAN BADAN TAHUN 2008
desak putu lega

Fakultas Ekonomi Universitas Udayana
Abstract
ABSTRACT
One of the motivations of earnings management is to obtain tax savings.  Changes in tax rates occurred in 2008 to lighten the tax burden, especially for publicly listed companies. The aims of this study to determine whether the manufacturing companies on the Indonesia Stock Exchange conducted real earnings management is detected through abnormal production costs and abnormal cash flows from operations. T-test is used as a data analysis. The results indicate that companies in the sample conducted earnings management through the reduction of the production, judging by abnormal production costs before more than after the rate change.
Key words: real earnings management, income tax rate, abnormal cash flow from operations, abnormal production costs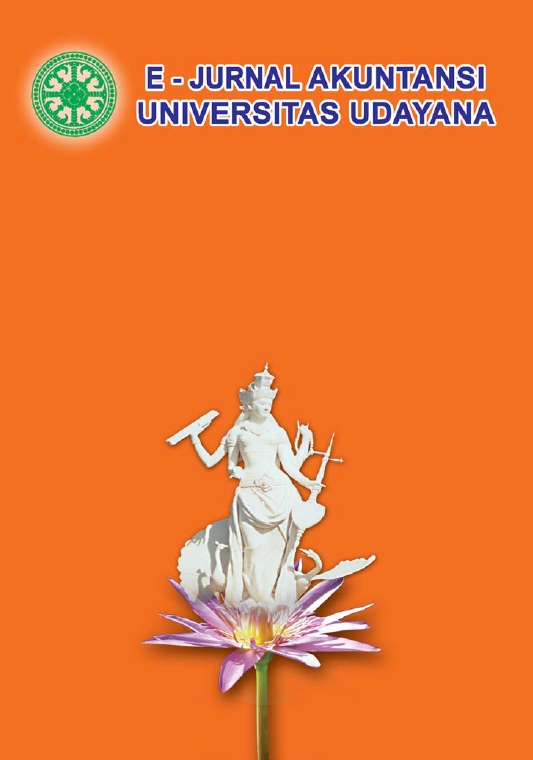 Keywords
manajemen laba riil, tarif Pajak Penghasilan, arus kas kegiatan operasi abnormal, biaya produksi abnormal

This work is licensed under a Creative Commons Attribution 4.0 International License.