PENGARUH LOAN DEPOSIT RATIO, SUKU BUNGA SBI, DAN BANK SIZE TERHADAP NONPERFORMING LOAN
Kade Purnama Dewi

Fakultas Ekonomi dan Bisnis Universitas Udayana

I Wayan Ramantha

Fakultas Ekonomi dan Bisnis Universitas Udayana
Abstract
Banks are very important in terms of strength and smoothness sustain payment systems and the effectiveness of monetary policy. Moreover, the bank is also a much-needed financial institutions in economic development.  A bank that does credit it will contain a risk that, in the form of credit or payment hampered commonly referred to as credit risk. The purpose of this study to determine the effect of LDR, SBI rates, and bank size to the state-owned bank NPL 2010-2012. With a sample of state-owned bank in Indonesia and use the technique of multiple regression analysis of the data, the test results indicate a negative effect of LDR and Bank Size and positive influence SBI interest rate of NPL state bank in Indonesia.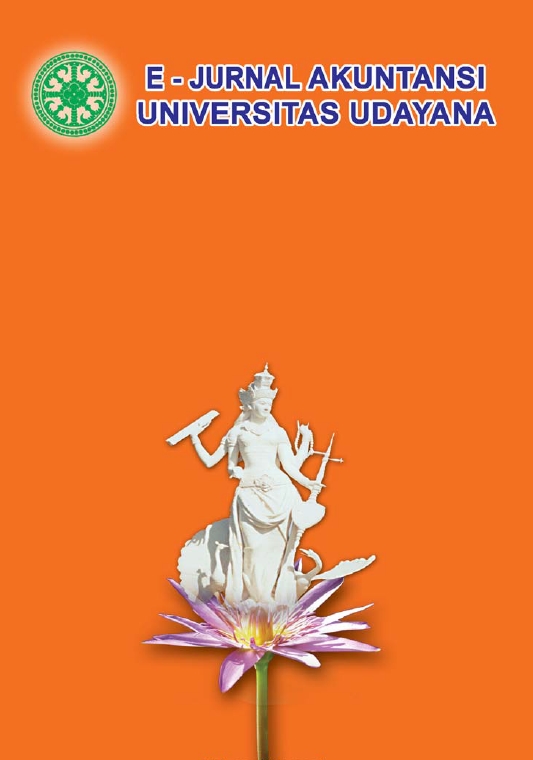 Keywords
LDR, SBI interest rate, bank size, NPL

This work is licensed under a Creative Commons Attribution 4.0 International License.