PENGARUH PERATAAN LABA, UKURAN PERUSAHAAN DAN DEBT TO EQUITY RATIO PADA REAKSI PASAR
Nia Anggaraini

Fakultas Ekonomi Universitas Udayana

Bambang Suprasto

Fakultas Ekonomi Universitas Udayana
Abstract
Capital market as one of the meeting place between the need of funds that the issuing party effects and Investors. From the information provided by the company, the market participants will make predictions and determine investment decisions. The data used in this research is secondary data in the form of financial statements of the company in the period ended 31 December 2010 to 2013 were obtained through the website of the Stock Exchange (the Indonesia Stock Exchange). Hypothesis testing is done by using the multiple linear regression analysis. Based on the analysis of data it can be concluded that income smoothing negatively affect the market reaction to the size of the company no effect on market reaction, and the debt to equity ratio has negatively influence on the market reaction.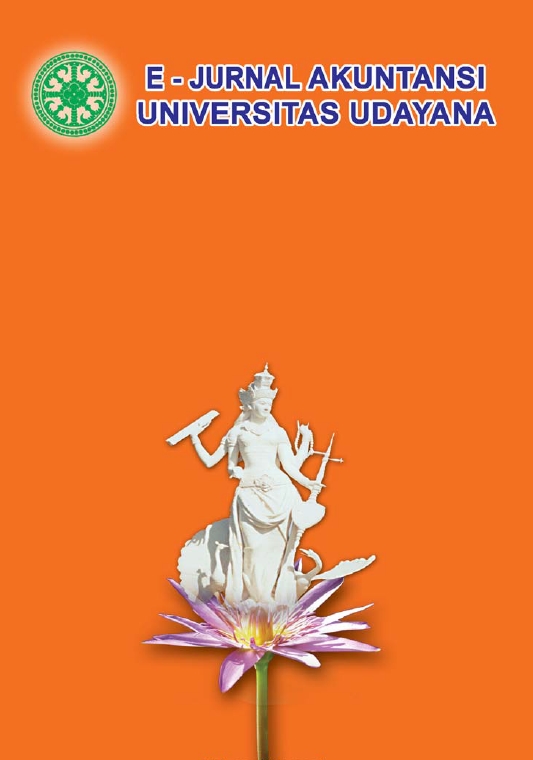 Keywords
Income smoothing, the size of the company, debt to equity ratio, the market reaction

This work is licensed under a Creative Commons Attribution 4.0 International License.