PENGARUH TPK, LDR, BOPO, DAN PERTUMBUHAN JUMLAH NASABAH KREDIT PADA PROFITABILITAS LPD
K Ari Suryani JW

Fakultas Ekonomi dan Bisnis Universitas Udayana
Abstract
LPD is an institution that was established specifically for the welfare of society Pakraman one of them in the city of Denpasar. Thei purpose of study to determine whether thei level ofi cash flows, loan to deposit ratioi ( LDR ), the ratio of operating costs operating income ( ROA ) and growth in thei number of credit customers affect the profitabilityi of LPD in Denpasar in profit in the year 2009-2013. This study used a sample of 720 data and data analysisi techniques, namely multiple lineari regression with first tested the classical assumption, namely, normality test, multicollinearity, autocorrelation, and heteroscedasticity test . Based on the resultsi of multiple regression analysis, it is known that the results showed a variable loan toi deposit ratio ( LDR ), the ratio of operatingi costs operating incomei ( ROA ), and growth in the number of credit customers affecti the profitability of LPD in Denpasar, while cash turnover rate does not affect the profitability LPD in Denpasar.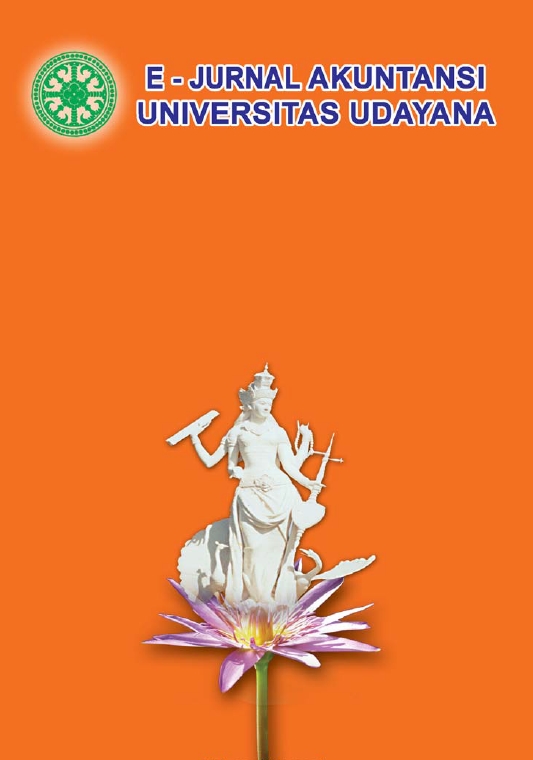 Keywords
Cash, Loan to Deposit Ratio, Customer, Profitability, ROA ratio, Return On Eequity

This work is licensed under a Creative Commons Attribution 4.0 International License.